MEDIA MIX is an integrated multi-purpose system for Multimedia Management of TV NETWORKS, VISUAL RADIO STATIONS, SOCIAL and CORPORATE EVENTS, etc. Its ALL IN ONE mode integrates an A/V Mixer, Graphics, Streaming, Play Out system, A/V Player, Base-band Ingest, File based Ingest, etc. Can be deployed as a stand alone system on just one PC or distributing work loads through the network.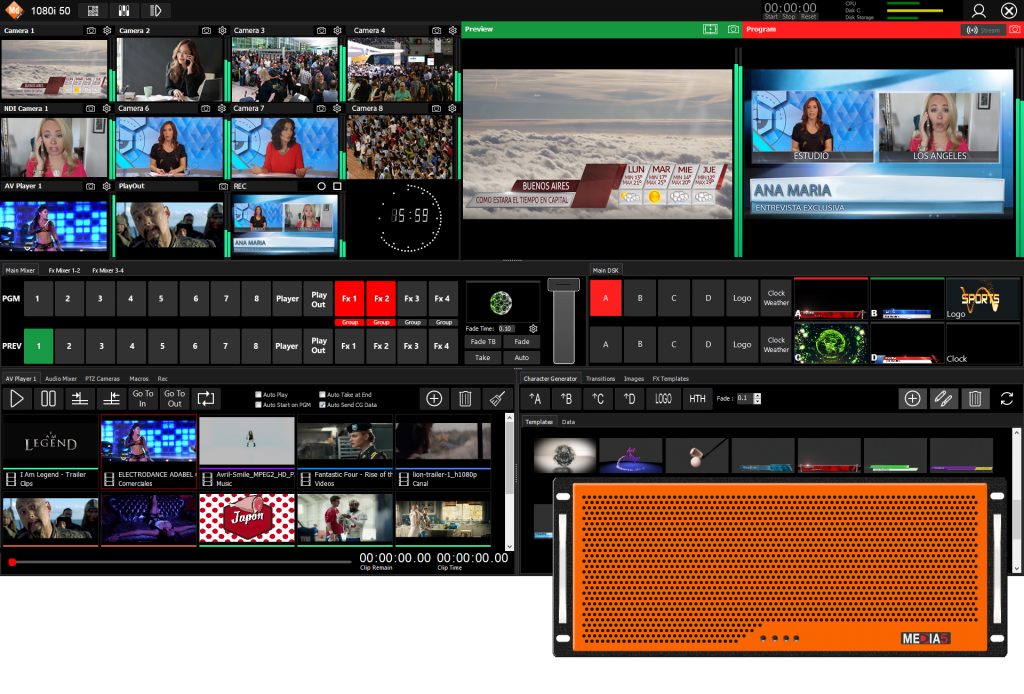 MEDIA MIX flexibility allows multiple operations:
HD SDI MIXER  with 6 Inputs + Preview + PGM.
SDI, HDMI, NDI®, STREAMING (RTSP or RTMP) or USB Inputs
SDI or HDMI or NDI® + RTMP STREAMING Outputs
4 Channels FX MIXER for PIP creation.
Recording MIXER with Real Time Compression.
Multi-format AV-Players with single play.
Chroma Key Add-on.
Multiple Customizable PIP Presets.
iOS or ANDROID Remote Control.
Touch Screen Monitor (optional).
Support PTZ, WEB, HDMI and SDI cameras.
Unlimited Transitions.
Macro Recording.
On Screen Preview.
Real Time Screen Capture.
Audio Mixer.
Control Surface (optional)
GPI/GPO interface with Audio Mixers
. . .
Multi-format PLAY OUT.
Customized Metadata, Tools for Automated and Live Workflows , Customized On Air Grids,  Logs, User Control, SQL Data Base, Schedule, Hot Key, Video Trimming, etc.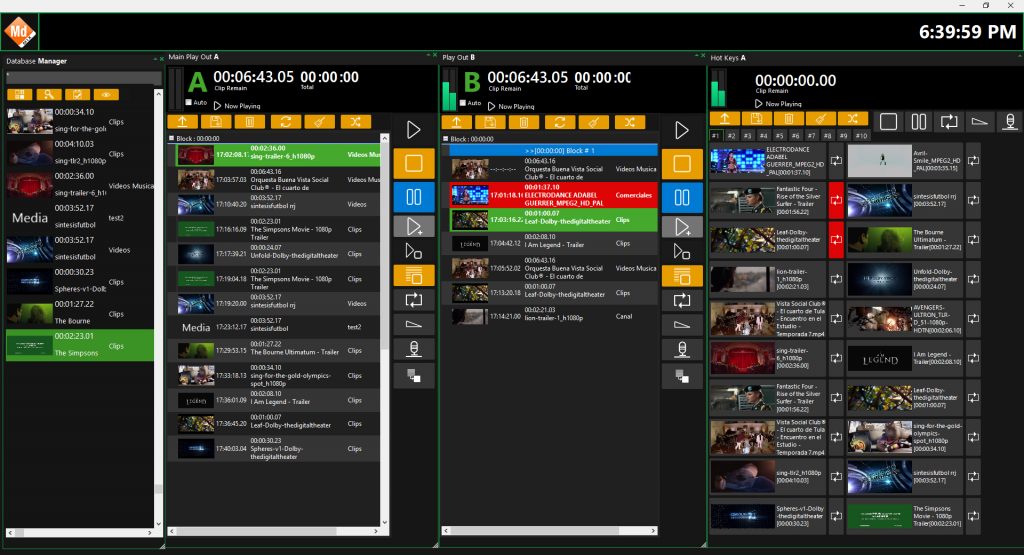 BROADCAST CHARACTER GENERATOR.
Multi-layer, multi-object CG, Real Time Graphics and Titling, Support AVI Files with Alpha Channel, TGA Series and PNG, Plays Multiple Crawls, Rolls, Branding, Timer, Time, Temperature and Humidity information, Logo, etc.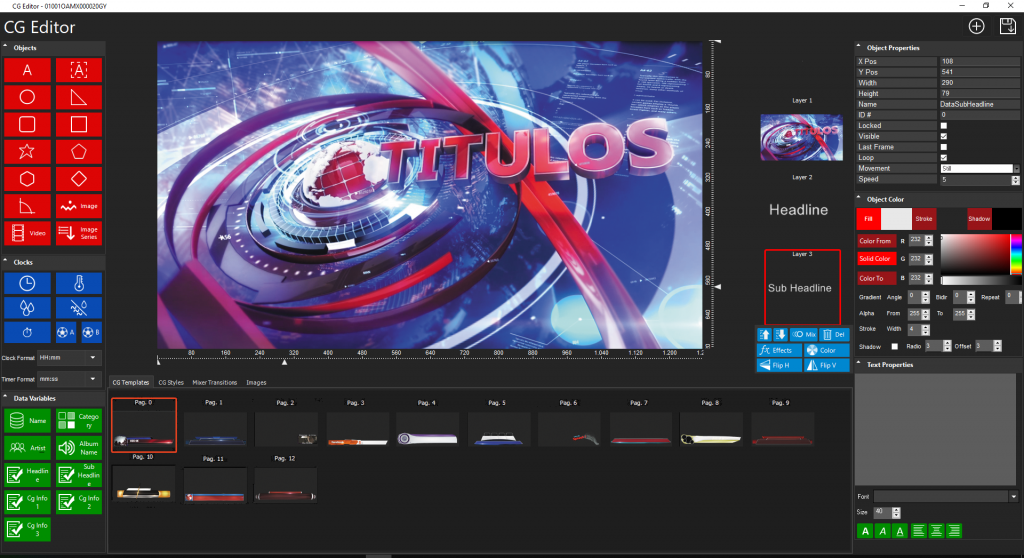 Tech Specs
8 Inputs.
6 Configurable SDI, HDMI, NDI®, USB or IMAGE Inputs
HDMI Input (optional)
2 SDI Outputs (Main and Aux)
1 Channel Recording with Real Time Compression.
. . .