Last generation automation system for radio stations based on SQL database, with manual and automatic commercial control, cross – fade, songs marks. It has the best emission, management and administration of audios in a Broadcast Radio with a net configuration, emission certification, user access control, multi-format play out. It has 10 simultaneous audio outputs and is compatible with any audio card and supports any audio compression compatible with Microsoft Windows ®, such as WAV, MP3, etc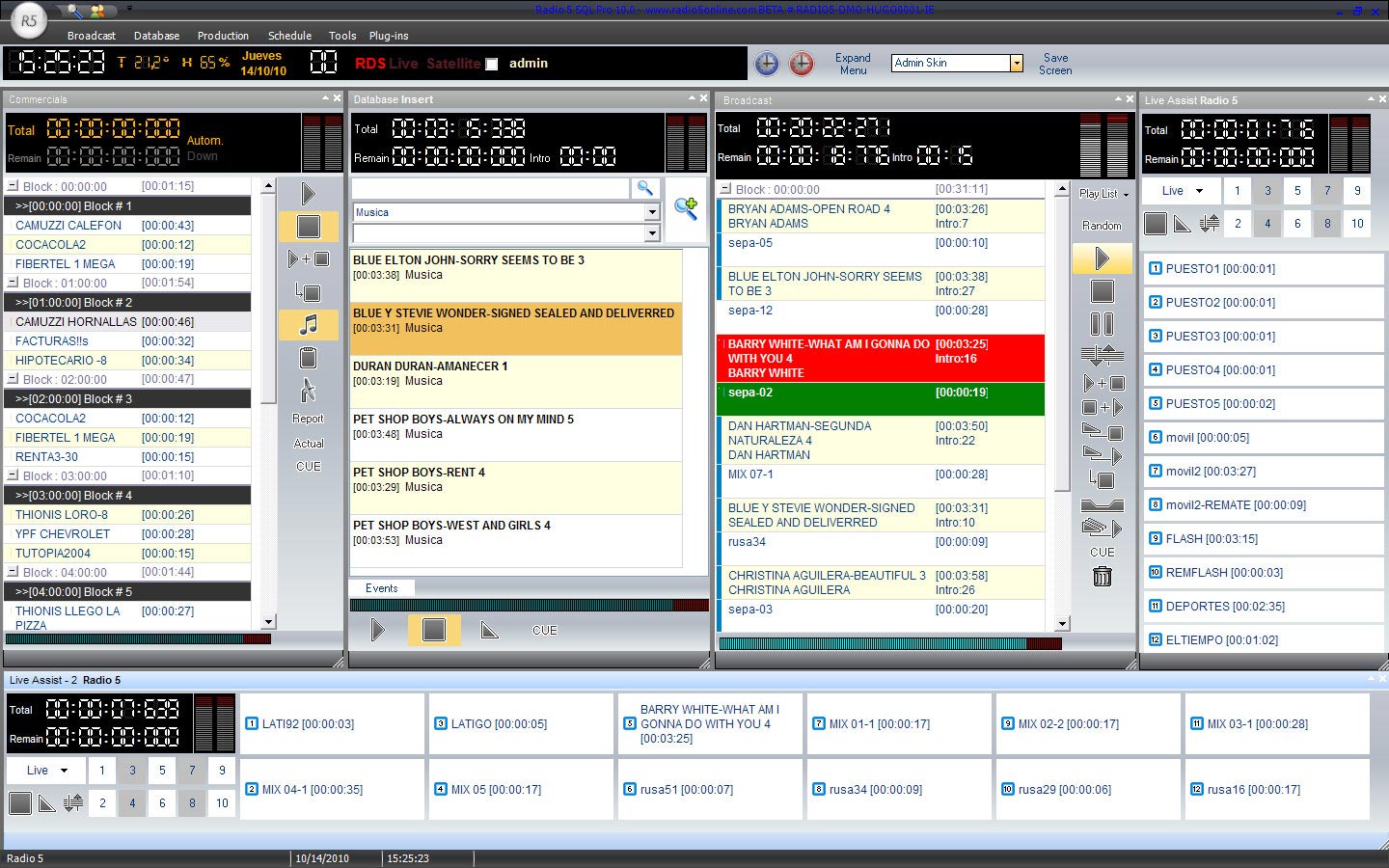 Tech Specs
SQL Server database.​
Multiple broadcast windows with separated audio outputs and VU meters on each window.​
Windows 7®, Windows 8® & Windows 10® supported.​
Audio VU on each window.​
Fade settings on each module.​
New and switchable skins.​
New audio engine. Supports MP3 PRO and variable Bit Rate compressions.​
New graphic logs.​
New commercials manager module.​
New random structure, with track priority settings, interpreters' repetitions and more.​
New search engine with more parameters.​
Client – Server work settings.​
New "music manager module", with advanced search.​
New "user options", with system settings configurations.​
New streaming control functions, in different formats.​
New Radio 5 module website for streaming audio and data.​
Possibility of taking weather data from the Web.​
New grids in windows of broadcast and commercial.​
Information on historical emissions in each audio.​
Statistical graphics commercial.​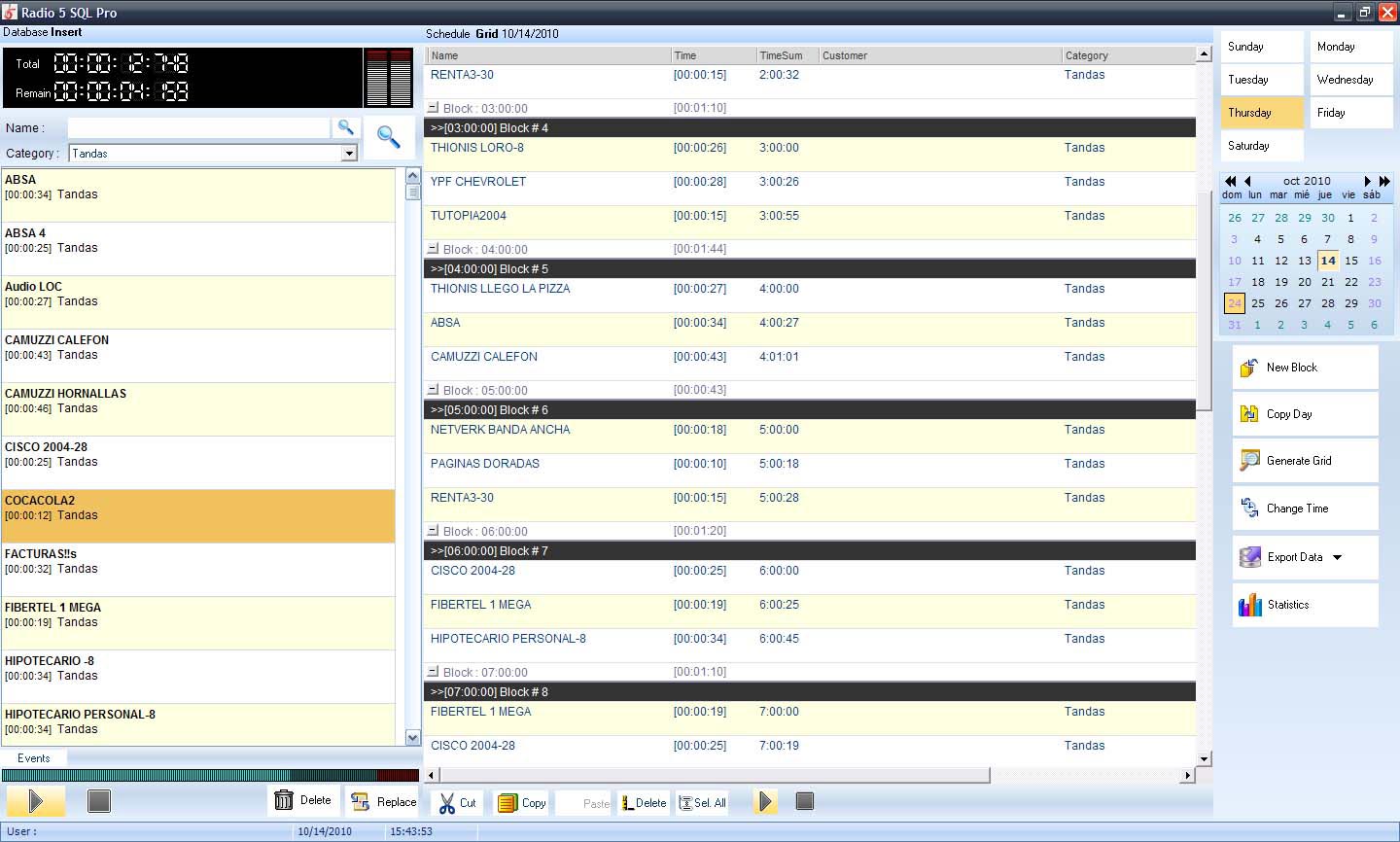 Minimum Requirements
CPU: Intel I5 or Higher
PCI Express graphics card (Not onboard)
Motherboard with INTEL ChipSet
RAM 8 Gbytes or higher
Display: 1920 x 1080 resolution or Higher
OS Windows 10 Professional 32 or 64 bits
1 dedicated hard drive for OS
Data Hard drives as required
Windows compatible PCI Audio card (Not ONBOARD). External USB Cards are NOT RECOMMENDED.
SOUND BLASTER, Maya 44ex or Higher audio cards. SUGGESTED